Tube Fixation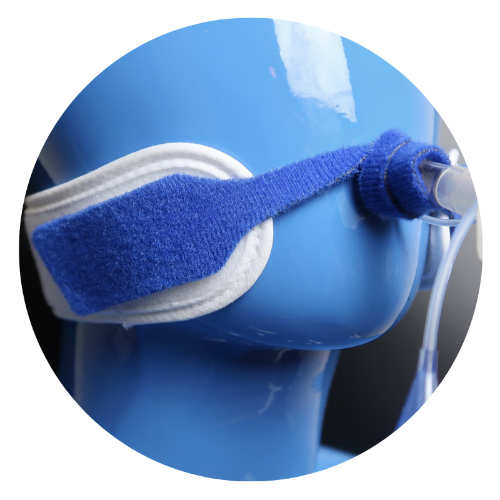 The Endotracheal Tube Holder Set has been commended by professionals on the security of the holder and patient comfort.
Because of soft materials, the product has been proven to greatly reduce the incidents of sores to the patients mouth, while maintaining a secure fitting to the ultra soft neck piece.
The neckpiece is fitted with an adjustable laminated velcro tab which can be repositioned to size.
Each set is supplied with 3 holders to enable the user to replace soiled items, therefore improving value over alternative methods.
Training Poster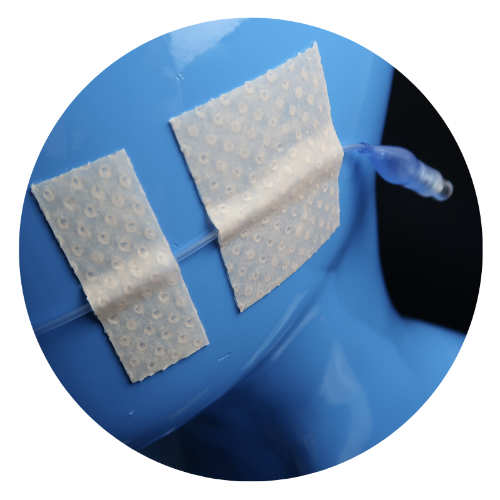 Insil Silicone Tape
This versatile, breathable tape is backed with a silicone adhesive. When tape is removed is extremely gentle on the skin, however it can be re-applied without losing adhesive qualities and allowing painless removal.
Insil multi-use tape can be used to fix most medical devices such as tubes. IV cannulae, eye shields, dressings and drains.
Insil is available in 2cm and 4cm widths with fine perforations every 5cm to allow seperation without the need for scissors. Supplied in pocket-sized dispenser boxes for ease of use.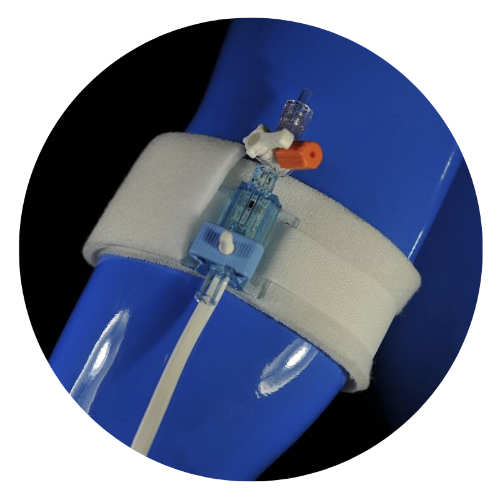 Transducer Holder
A simple and effective method for ensuring that the transducer remains in the correct position either within the department or while the patient is being moved and replaces the need for adhesive tape application.
The holder ensures stable positioning of the transducer for extended periods of time, whilst providing patient comfort.
Made from soft material and secured to the arm with fully adjustable hook and loop fastener to fit most patients, eliminating the difficulties in taping the transducer to the patient or repositioning the transfusion stand due to patient movement, also saving nursing time.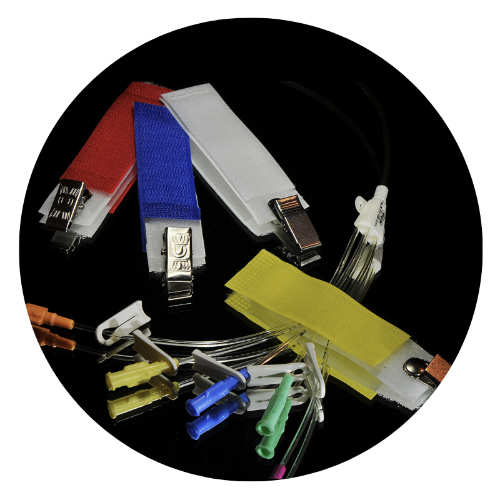 Tube Tidy Clips
The simplest product on the market for keeping tubes and lines arranged and sorted during patient monitoring in all specialist units and wards.

The product can clip to blankets, sheets, pillows and opens to allow tubing to run through.

Simply lay tubes required over hook/loop and seal to hold tubes in place.

Organises cords without the need of pins or fixers, thus eliminating the chance of personal injury.